Our Response to COVID-19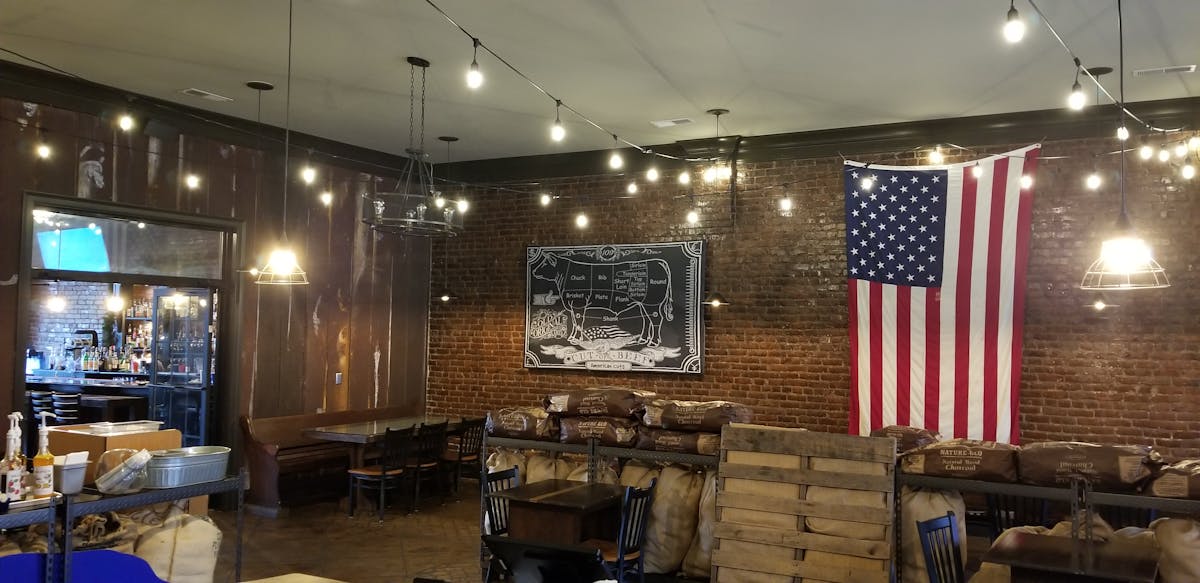 MARCH 14, 2020
At the Blue Pig, the health of customers and employees is always a priority. As of this week, we at The Blue Pig have already enforced new recommended policies set by Local Health Code and the CDC and our own enhanced policies.

While we have been spared for now, we want to act as if there is community spread already so we have measures set in place to protect staff and customers. We want to be proactive instead of reactive. Young folks, I realize we have nothing to worry about and some feel invincible. However, as you age yourself, you realize how fragile we become and how much deeper your love grows for the elderly, the vulnerable, and their needs in our community. I feel we all have a more critical ethical obligation now to assist them in the days ahead. So where do we go from here? After talking to Nursing Home facilities and researching CDC guidance and what restaurants are doing in areas where there is community spread, we feel these new measures will further ensure and help us get a head start on staff and customer safety. Just in case. What is listed below is a condensed version of our new policy. So, in short, what we have enforced beyond just more frequent hand washing;

• Increased frequency and rigor of sanitizing and cleaning facilities with EPA registered chemicals proven to rapidly kill the Corona Virus. Bathrooms, door handles, our tablets, will all be sanitized every 30 minutes or more frequently as deemed necessary during demand peaks. Menus and pens will be sanitized after each use and salt and pepper shakers and sugars will be provided per request.
• All food and beverage delivery boxes from our distributors are sanitized before entering the building. As well, we have modified our purchasing to companies that have full traceability of all products.
• All staff have been notified to not only monitor themselves with routine temperature and symptom checks but also to notify management if anyone in their household or who they may have come in contact with flu-like illness and to stay at home. The Blue Pig has also decided to follow Starbucks in assuring that there is adequate social distance between tables.
• We ask you as a customer to also wash your hands diligently for at least 20 seconds with warm water after entering the Blue Pig. We also kindly ask you to monitor your household for illness and to refrain from coming to the Blue Pig to protect other customers and consider ordering Take-Out.
• For those who wish to place To-Go Orders and Orders for Pick-Up, The Blue Pig purchased To-Go containers late February in preparation for this possible event. For now you may call 931-854-9970 to place your order with a server. We will have an online ordering system setup soon as we are working with our Point of Sale Software engineers to further enhance our operations to improve service and safety measures. This will be rolled out in the coming week or so. Stay tuned.
We will continue to monitor the situation as we take this and all food quality & safety very seriously. We apologize in advance if this might add a few more minutes to your ticket time so we can be sure we offer you the best food, and cleanest experience in Tennessee.
With Love,
The Blue Pig
If other restaurants want to follow as well as add comment of further steps we can all take, please read below of our COVID-19 Policy.
COVID-19 Action Plan
Our Customers
1. First, monitor members of your household and if there are signs of illness, we ask you to consider ordering for online pickup instead of dining out to protect other customers who dining at our facilities. The Blue Pig will have our Online Ordering set up by March 17th, 2020.
Staff
1. Take your temperature before work and if you run a fever or feel ill, stay home and contact management and your healthcare provider if necessary. As well, per CDC, health screening expands to close contacts, family members, and roommates one has been in recent contact with. If you have a sick roommate, most especially with COVID-19 symptoms, you are requested to contact management and stay home until further notice.
2. We are unique as a business in which we personally interact with customers. We kindly ask all staff members to maintain adequate social distance of at least 6 feet at other bars and restaurant until further notice to limit your exposure for the customers we care for and serve.

WHEN ENTERING THE FACILITES
3. Must thoroughly Wash Hands as usual, at least 20 seconds per CDC Guidelines as soon as you enter the Blue Pig facilities.
4. Sanitize Door handles you had used entering the facilities as well as the sink used enter using yellow K54 Hydrogen Peroxide Sanitizer.
5. Sanitize Door handles that are accessed by the public before open and every 20 minutes.

DURING SERVICE
1. At open, Sanitize all door handles and tablets as well as sanitize all food delivery from our suppliers that arrive with K54 Sanitizer.
2. Maintain social distance of at least 6 feet between tables. Large parties are discouraged at this time.
3. Sanitize menus after each use.
4. Wash hands frequently and always after taking menus or cash or credit cards.
5. Sanitize bathroom handles, toiletry facilities, soap & towel dispenser every 20 minutes using K54 Sanitizer spray. Sanitize tablets, door handles, pens, S&P shakers, and BBQ bottles with K54 every 15-30 minutes.
6. Sanitize tables and Salt & Pepper Shakers after each table turn per usual protocol
7. Kitchen staff must sanitize the hand sink station every 15 minutes or after Server contact, the server needs to sanitize hand sink after each wash after having contact with customers.
8. After night time duties are finished, all door handles, tablets, and touched surfaces will be sprayed with Redisan K37 or K54 Sanitizer.