Holiday, Conference, & Event Planning
NOVEMBER 21, 2019
he Pig will be having a special menu this Holiday Season combined with our other local Smokehouse favorites for your Office, Family, & Friends. Most especially, we will be bringing back our special Sarajevo style Dark Chocolate Meat Sauce perfect for smoked meats!
For smaller parties of friends and family, we will be having our usual fire-roasted BBQ menu including our Seasonal Special of Wild Caught Cajun Butter Gulf Shrimp, Pecan Crusted Salmon with a Sweet Bourbon Glaze Sauce, and a New York Strip with Parmesan Peppercorn Butter. Please click this link for up to 12-18 persons – Reservations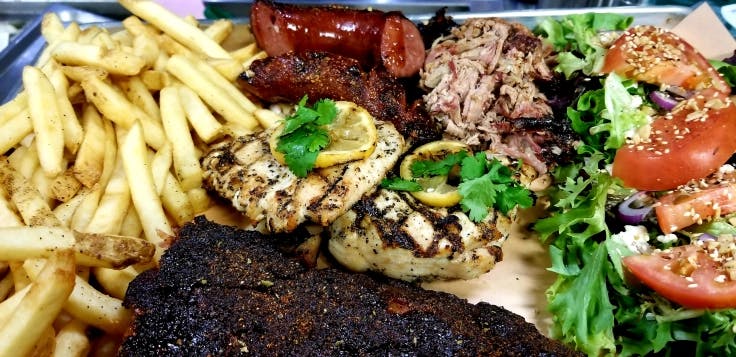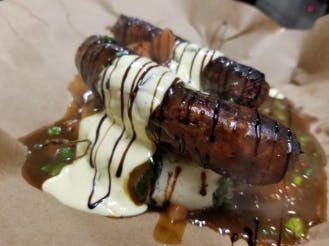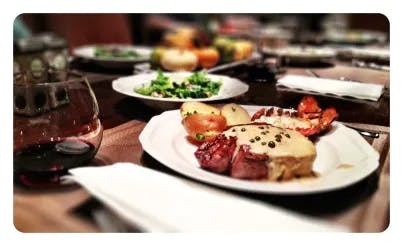 For Private Holiday Events we will also be having our BBQ Fare, including a choice of two meats & three sides;
Pecan Smoked Turkey – Garlic Honey Glazed Ham
Sweet Horseradish Glazed Sweet Potatoes – Roasted Root Vegetables – Cole Slaw – Green Bean Slaw – White Cheddar Mac – Turnip Greens – Blue Pig Balsamic Salad – Mashed Potatoes – Buttermilk Biscuits
For Renting the restaurant on Sunday or Tuesday Nights, we can further offer Smoked Prime Rib, Fire-Roasted Lobster Tails, and Smoked Filet Mignons with our French Peppercorn Sauce. The Pig is also available throughout the year for Private Lunch Meetings & Conferences.